Case Study: Athol Savings Bank - Home Equity Loan Portfolio
Project Requirements
Look for opportunities to grow the bank's home equity portfolio.
Overview
Due to our ongoing strategic communications with the client, we were aware that Athol Savings Bank was looking to increase their Home Equity Lines of Credit, both with existing customers and new customers.
Strategy
During our regular review of the bank's Google Search Trends for various products in their market area, we noticed that July-October displayed spikes in searches for HELOC related keywords. Understanding that these trends are a barometer not only for online activity, but for total consumer demand, Pannos Marketing saw a unique opportunity for our client to generate HELOC balances during a period where most competitors are dormant. As a result, we proposed an integrated campaign including newspaper ads, direct mail, email marketing, social media advertising, display ads and search engine marketing, running from August through October.
Home Equity Average Monthly Searches

The bank had concerns based on their existing HELOC portfolio's performance that the campaign would be too costly to be effective, as a result we completed a breakeven analysis to show the number of additional HELOCs they would need to open incrementally over the same period in the previous year. The analysis showed that they would only need an additional nine HELOCs to breakeven based on the overall cost of the campaign, which was $31,788.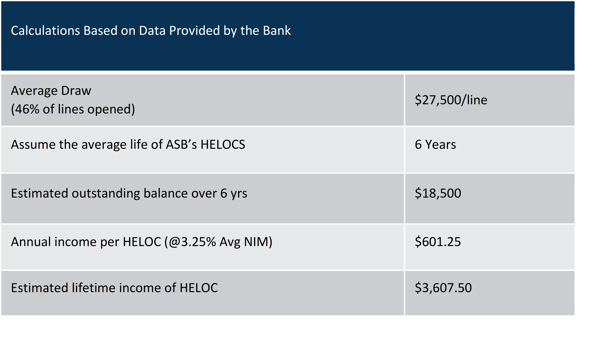 Results

Over the 3-month duration of this campaign, Athol Savings Bank opened 72 HELOCs, a 76.2% increase over the previous year. Additionally, the HELOCs were opened at higher amounts, resulting in a higher ROI. Once the costs of the campaign were factored in, the results proved a 691.2% ROI.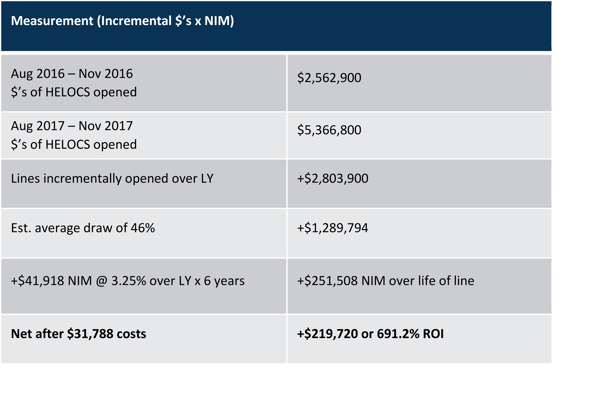 STRATEGY | BRAND | DIGITAL | WEB | SOCIAL